Purple Reigns In Surprise Friday Find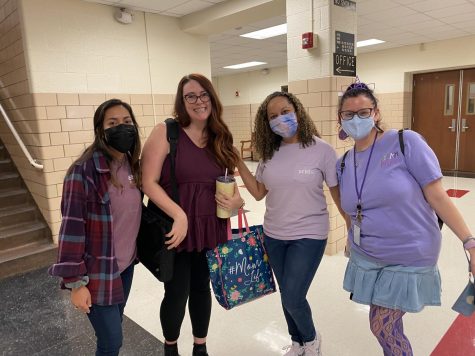 As the school emptied of students and staff on Friday afternoon, Ms. Ruelas, Mrs. Truss, Mrs. Engel, and Mrs. Voltz were surprised to find themselves all wearing a coordinating shade of purple. A fun realization at the end of the week made for a few laughs and comments about getting the memo and understanding the assignment.
If you should find any other fun coincidences around campus, feel free to snap a picture (during approved phone time) and send it to the news crew to be featured in a coming article!