Lots of Love for Mrs. Leavitt Leaving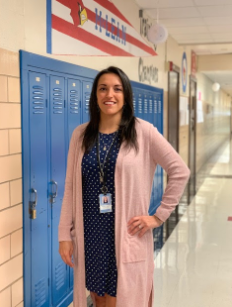 One of our beloved assistant principals, Mrs. Leavitt is leaving. Mrs. Leavitt worked a total of 9 years at Mclean. She taught math for 5  years, left for a year to do her assistant principal training, and came back as an assistant principal to work at Mclean for 4 more years. Her favorite memory as a teacher was having math meetings with her colleagues and making learning fun for students. Her favorite memory as an assistant principal was lunch duty, where she got to meet every kid, and going to athletic and fine-art events where she could see every kid shine. She also enjoyed it when teachers would let her teach in their classrooms such as when she taught 7th graders how to use multiplication tables to make fractions easier. Her favorite school tradition is Color Blast because she has enjoyed watching how it's changed from the Mad Hatter run into something that all students can participate in and enjoy. Some of her advice for new students is that "We're all learning together", "Give us a chance", "We're here because we love students and our jobs", and "You matter at Mclean". 
You might be wondering where Mrs. Leavitt is going. Well, she's actually going to be an assistant principal at Paschal, so you might not have to wait that long to see her again. Initially, Mrs. Leavitt had a friend that was an assistant principal at Paschal. Her friend ended up getting a position as the principal of Daggett Elementary. At first, Mrs. Leavitt joked about taking the position. But the more she thought about it, the more she realized the benefits. She would get to see former students and watch them grow into adults and graduate. She'd also have more time to cultivate relationships. She decided to take the job and she starts Tuesday 9/7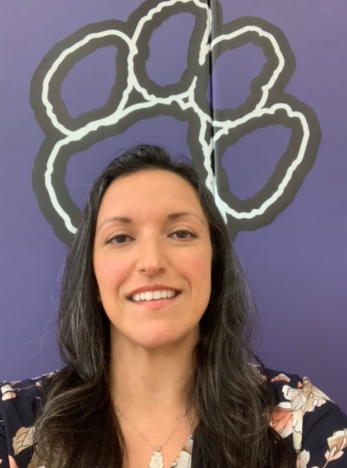 /21. She says the thing she'll miss the most is the Mclean family.
Mrs. Leavitt wants to leave a legacy. She wants to be remembered for being positive and encouraging people. She also said that if there was one thing she could change about the school before she left, it would be the air conditioning. She would also like to say that a hotdog is not a sandwich because a hotdog has a bun and a sandwich is two pieces of bread.
While we're sad to see Mrs. Leavitt go, we're also happy for her. We want the best for her and hope we see her again soon. We wish lots of love to Mrs. Leavitt on her journey to Paschal.