Almost UIL Time
UIL, also known as the largest academic and athletic organization in the world. While partaking in UIL students alike will compete in different challenges ranging from singing, geography, math, sports, writing, art, reading, acting, social studies, chess, using a calculator, anything. The purpose of the UIL is to properly hold contests that prepare students for citizenship. It aims to provide healthy personality building and character traits.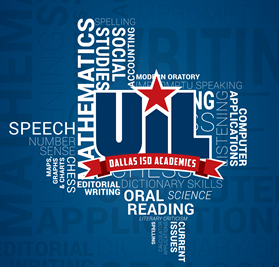 For the last 110 years, UIL has been a part of Texas history. Schools congregate together to compete against each other in the UIL, it's super simple and easy for schools to get students involved and have fun going head to head to other schools and students.
To be eligible to compete in the UIL you must be younger than the age of 19 and go to a Texas school, obviously, as well as having good grades and citizenship. 
Throughout the rest of the school year, different UIL contests will take place across the state where students who have met the requirements above will be able to compete, play, and work.