Fun and Affordable Fort Worth Attractions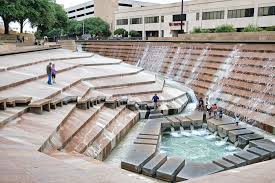 Fort Worth is a very fun place to go to hang out with friends, family,  and have a fun time. Although, sometimes things are not the cheapest when it comes to fun activities. These are some very fun things that you can do around Fort Worth.
One of the very best places to go in Fort Worth has to be the Fort Worth Zoo. This zoo is rated number 1 zoo in Texas! There are so many fun animals to see and many different parks including African Savanna and Elephant springs. There are a ton of attractions including their very own water park and a fun place to feed the giraffes.
Another very fun place to visit is the Botanical Gardens. This fun attraction has some of the most prettiest and diverse flowers and wild life. This activity takes up a very good amount of time and you will never be bored here!
The Fort Worth stock yards is a very popular and exciting place to visit. The Stockyards has amazing stores for boots, hats, and much more. You can even take a picture on top of a longhorn! The Fort Worth also has daily cattle drives down the brick roads that you can watch!
The last one that I will talk about is the Fort Worth Water gardens. If you love going downtown, this is the place for you! The Water gardens is a large water fall like structure with steps going up and down throughout it. It gets even better because if you want to come here, it is free!
Don't think the fun stops here because these are only a few of the many fun and enjoyable things to experience in Fort Worth.