Fun Fall Tricks and Treats!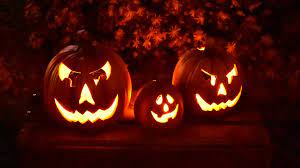 In this spooky fall season, there are many fun things to do! Going from great tasting candy to great pranks, the possibilities are endless. 
After asking around, I discovered that some of the most popular candy is chocolates and the most disliked is candy corn and Twizzlers. You can never go wrong with anything from chocolate bars to sour snacks.
Now, please do not go destroying people's property for pranks. I would not recommend it, but if you did, keep it safe! Here are some fun and safe alternatives to pranks. You could go classic with trick or treating or decorating. You could watch spooky movies with loved ones or do some baking. You could dress up yourself, or get your pets involved as well. 
There are many, many fun ways to decorate! Whether you seasonally decorate or decorate all year long (like me), there are many fun things you can try! As well as buying Halloween costumes and decorations you can make them! You can mix cornflour, water or cherry juice, glucose corn syrup, and food coloring to make some edible fake blood or cookies that look like eyeballs. You can make "specimen" jars with soda and gummy foods as well. Can't forget the Jack O' Lanterns or tissue paper ghosts!
After reading this, I hope you got inspired to make some things and have an EXCELLENT (and safe) Halloween! See you in costume!
Spooky vibes at McLean playlist!
https://open.spotify.com/playlist/6TptXPEwh5plCCsT8bzW16?si=6vS1pe1-QAWZsp5gBoQGnA&utm_source=copy-link