Top 3 spooky books!!
HALLOWEEN is around the corner and you're looking for some spooky books The McLean  Middle School library has you covered. 
These are the 3 top spooky books.
"A girl who fell beneath a fairyland"
"An eyeball in my garden"
"The boy of a thousand faces"
These books are very cool and entertaining  just 4 you,There are more books just like these all around the library."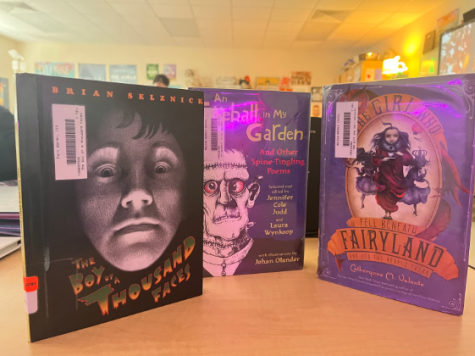 "The boy of a thousand faces" This book is about a boy who loved monsters and imagined to be someone with lots of faces and he try's new faces everyday and is hoping he is smart enough to solve his mystery.  The girl beneath the fairyland is about a fairy tale of a girl who has a made up fairyland made of wisdom and heart.And the last book called "An eye ball in my garden" It's about a monster who is made up and he found eyeballs in his garden everyday!