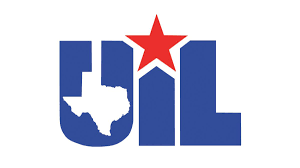 Celebrating our Varsity orchestra students for winning all ones at UIL in Arlington!
A while back, McLean's Varsity orchestra visited the AISD Performing Arts center for their UIL competitions. They were playing El Toro, by Don Brubaker, Nightrider by Richard Meyer, and Scarborough Fair, arranged by Brian Balmages. The first song, El Toro, in English "The Bull", was the most exciting piece played. Nightrider was the most suspenseful and dark. Scarborough fair is an English folk song from England, and was the most heartfelt, sad, and soothing. The students were astounded by the newly built Performing Arts Center, with a Steinway Spirio Piano, which is supposed to cost up to $200,000. Not only that, but they really enjoyed the acoustics in the auditorium, which echoed loudly when they played Nightrider.
Let's Talk about how an orchestra's performance is rated. The overall performance is rated on a scale of 5 – 1, 5 being the worst, and 1 being the best. 5 means they played terribly, including playing out of tune, no vibrato, and hardly any effort from the orchestra. 2 is played fine, but not very enjoyable. 3 is okay, but there are still a lot of adjustments to be made. 2 is good, the orchestra participated, but a standard performance. 1 being the best, is the orchestra played perfectly, used vibrato, (wrist shaking to change the pitch of a note) played all the right dynamics, (loud or quiet) and really cared about their performance. Our fellow orchestra got all ones in main performance and sight reading (learning a new piece in 8 minutes).
The most memorable part about the UIL performance though, was the way the orchestra director, Mr. Gonzales, presented the trophy to the orchestra. While everyone was waiting outside, Mr. Gonzales came out and said to everyone, "You guys did really good, so good in fact they gave us this trophy!". Everyone cheered and was so happy. As apart of doing so well, a violist named Lily H. made a bet with Mr. Gonzales. She said that if they won all ones, he had to wear a pink wig for one day with a tiara. So, during class, the Varsity orchestra got to enjoy Mr. Gonzales with a pink wig before their concert which was only a week away.
So with that, a late congratulations to our Varsity orchestra!