Friday Fun Day Coming Soon!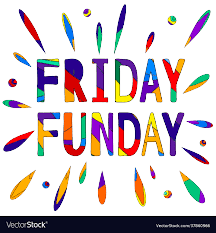 Attention McLeaniacs!
Friday Fun Day is just around the corner. On April 1st (April Fools!), students have the chance to purchase snacks, play games, sports, and just hang around. Competitive sports sign-ups will be outside the cafeteria. The only way to play though is to make a team with your friends, or invite people you don't know! The last Friday Fun Day was a blast, and everyone enjoyed it. Please please please be sure to have your parents sign your permission slip, you don't wanna miss it! Snacks at the snack bar include Gatorade, water, Takis Fuego, Dr. Pepper, Doritos, airhead strips, and much more. Sports include soccer, panther football, 3v3 basketball, and volleyball. There will also be inflatable games to play. You can also just hang around and chat with your friends, and even watch the sports teams play each other. Remember, get you permission slips in by Friday April 1st to go to Friday Fun Day 2022!