McLean Orchestra Concerts!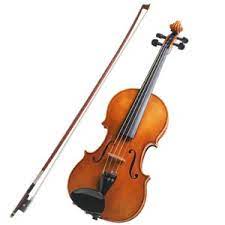 Come one, come all, and see it all! The McLean orchestra concert is on Tuesday this week, and you can expect a great performance from not only our school, but McLean 6th grade too! I am writing this from a player perspective in the Varsity orchestra, and here are the songs: Varsity 6th period is playing the Hallelujah Chorus, Carol of the Bells, and Gloria. Non-Varsity 5th period is playing Sword Dance, and Sub Non-Varsity 4th period is playing Rustic Dance. I have no idea what 6th grade is playing, but I'm sure it'll be good.
The order in which the orchestras will play is like so: 6th grade first, Sub Non-Varsity 2nd, Non-Varsity 3rd, and Varsity last. It will be held in the auditorium at 7:00 pm and will last about an hour to an hour and a half, so get comfy! We really hope to see you there! I will post another article on the outcome. Stay tune, there might be a video included if you can't make it! See you next time!