McLean Basketball Welcomes Coach Juergens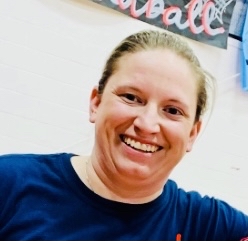 Our very own English teacher, Mrs. Juergens has been welcomed to coach 7th grade boys A team basketball this year at McLean. She loves the sport and has 38 years of experience. She even was on the Oklahoma state championship team in high school. During college she didn't play basketball; though she had the opportunity, instead she went straight into coaching. Even though she misses coaching varsity golf she feels more at home coaching basketball. She decided to coach because it was her first sport to play and she has loved it ever since then and she wanted to keep basketball in her life. She has coached at many private schools, so this will be her first public school. She doesn't think that there is much of difference between private school and public so for her this is nothing new or out of the ordinary.
Since Mrs. Juergens is a English teacher, she has to grade a lot of work including essays, so she realizes why English teachers usually don't coach a sport. She is confident that she can keep up with her work while balancing the team. She wants to still give everyone an accurate placement, and they are pretty sure that they achieved that. Mrs. Juergens has high expectations for this years team, since her last 3 teams were undefeated in all of their tournaments. She thinks its important not only to be good physically at the game but also to respect the game and its players. Playing smart and being respectful to not only her, but also the referees and players will earn her trust. Mrs. Juergens expects a lot from them such as playing hard and having good sportsmanship but also conducting themselves like gentlemen on the court.